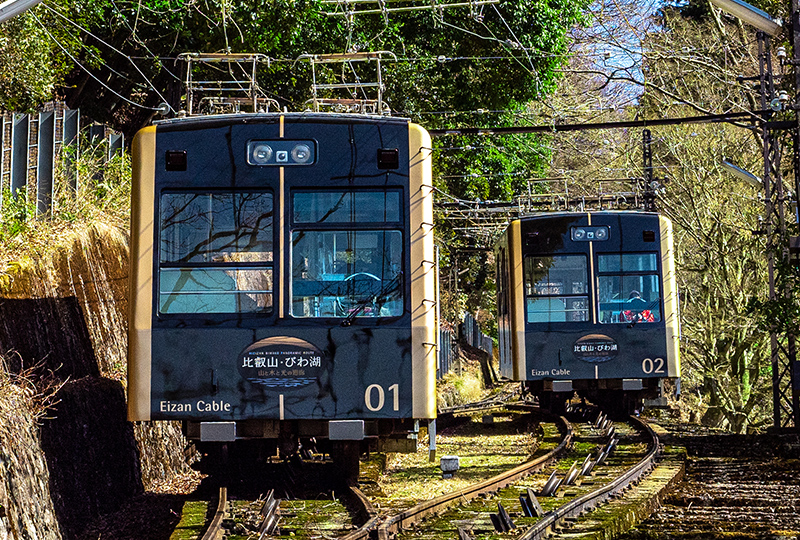 Eizan Cable Car
The most convenient way to travel from Yase to the summit of Mt. Hiei is via the Eizan Cable Car. The 1.3 kilometer interval between the Cable Yase Station and Cable Hiei Station takes about nine minutes to traverse, but the height difference is 561 meters, the highest in Japan for a cable car. Views of the city of Kyoto, cherry blossom in spring and crimson leaves in all decorate the windows of your cable car. After alighting from the cable car it takes about three minutes by the ropeway to the summit of Mt. Hiei.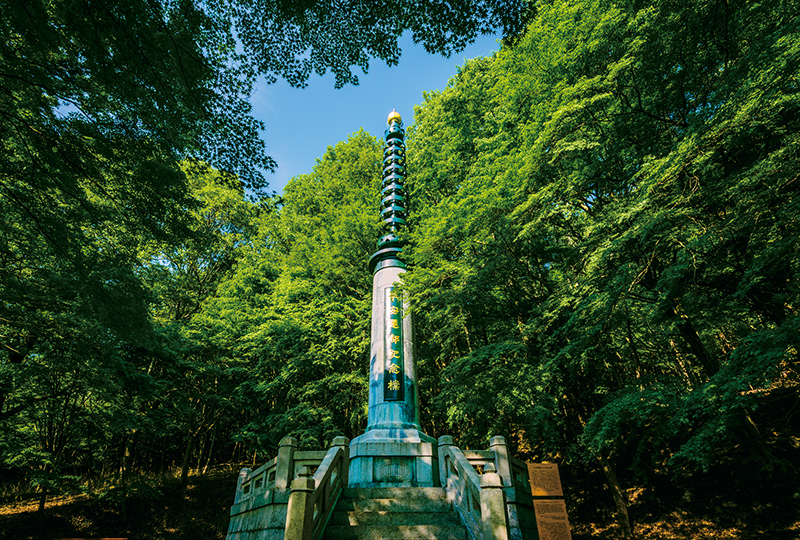 Yase Maple Path
A walking path about 300 meters in length that spreads out to the side of the Cable Yase Station. It is the perfect spot for viewing incredible crimson maple leaves during the fall season, while during the summertime there is vivid green foliage.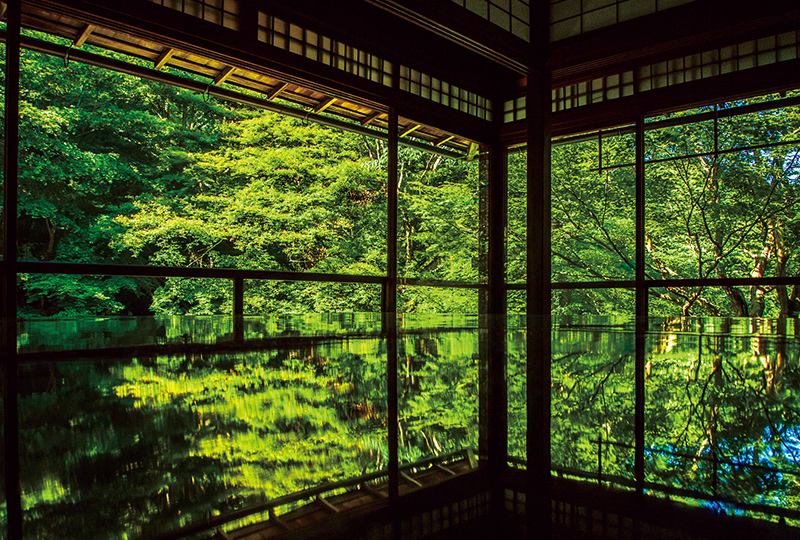 Rurikoin
Rurikoin is a temple that is only open to the public for special viewings in spring and fall. It started out as a mountain villa for Prince Sanjo Sanetomi, created more than 120 years ago, and currently has grounds almost four hectares in size that feature the full majesty of nature. The garden with its shining green moss is also known as the lapis lazuli ("ruri") colored garden. It is also famous as a spot for crimson leaves in fall. See the homepage for details of visitations times.
Opening Hours
Not normally open to the public
*There are special viewings in the spring and fall. Please see the website for details.
URL
http://rurikoin.komyoji.com/lp/en/