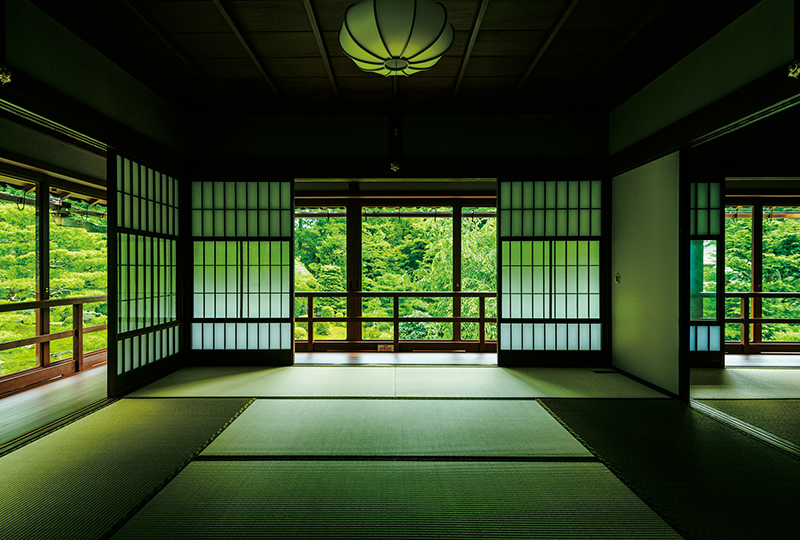 History and Ruins
The magnificent Mt. Hiei, standing 848 meters tall and with five distinct peaks, has been worshipped as a spiritual mountain since ancient times. When Saicho, the founder of the Tendai sect of Buddhism, opened Enryakuji Temple in the eighth century, the entire mountain became one large training site for the spiritual protection of the nation. Many of the monks responsible for the varied sects of Japanese Buddhism started out from here, including Shinran, Dogen, and Nichiren. This has led to Mt. Hiei being called the "the roots of Japanese Buddhism." Many of the temple's buildings are reconstructions from the 16th century or later, but the ten national treasures and more than fifty important cultural assets housed within speak to the rich history and culture of the temple. The view of Lake Biwa from Mt. Hiei is also absolutely spectacular, and has been compared to the pureland where Yakushi, the principle object of worship at Enryakuji Temple, is said to dwell.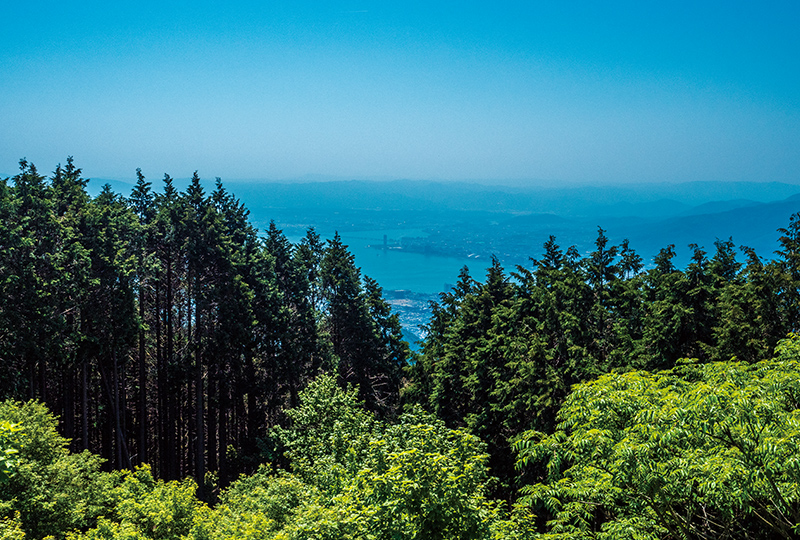 Nature
Since the founding of Enryakuji Temple 1200 years ago, Mt. Hiei has been isolated from the outside world as a place of spiritual training. This has also served to preserve pure and beautiful nature on the mountainside. Each of the seasons provide dynamic scenery to be enjoyed, from the dazzling fresh green of early summer, to the yellow and crimson leaves that cover the slopes in fall, and the pure veil of silent snow that falls in winter. As this is a place where hunting has been long forbidden, the deep forests are also home to a rich ecosystem, teeming with life. The mountain is especially famous as a breeding ground for birds, and has been stipulated a national natural monument. Meanwhile, Lake Biwa is a world-famous ancient lake, boasting a history of more than four million years. The lake offers a rich ecosystem, with many species endemic to its environs. It is also known as a precious destination for migratory water birds, and is a registered marsh under the Ramsar Convention.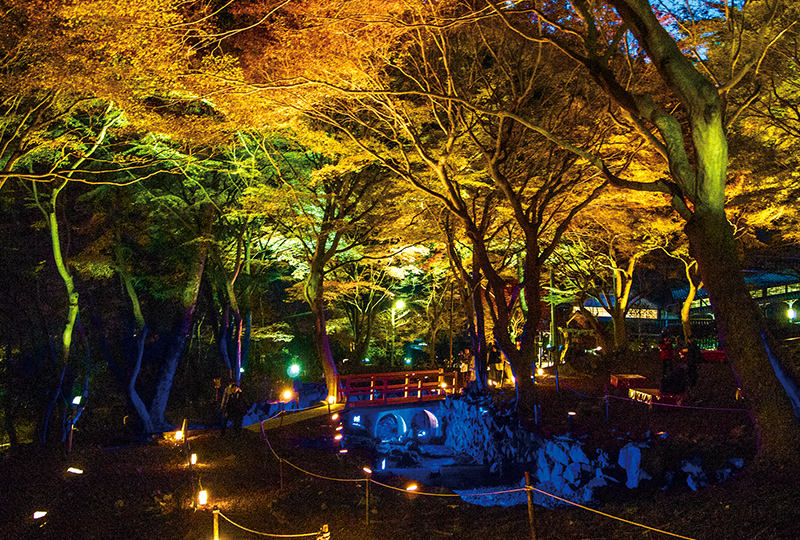 Views and Night Scenery
The scenery as viewed from Mt. Hiei is also absolutely stunning. The 360-degree panorama close to the summit allows sprawling Lake Biwa to be seen in the east, while the former capital of Kyoto lies in the west. There are also a number of spots with stunning scenery on the mountain itself, including Yumemigaoka and Tosendai, and numerous observation platforms. The night scenery along the driveway road is also quite fantastic.
HIEIZAN Free Wi-Fi
HIEIZAN Free Wi-Fi
There are approximately 20 spots across Mount Hiei, including at Enryaku-ji Temple, the cable car station, and bus stops, with easy-to-use free Wi-Fi that is accessible to all. Please make use of it to search for sightseeing information, transport timetables, and all your other needs.
SSID HIEIZAN_Free_Wi-Fi
Connection time180 minutes per time (can be used 8 times per day)