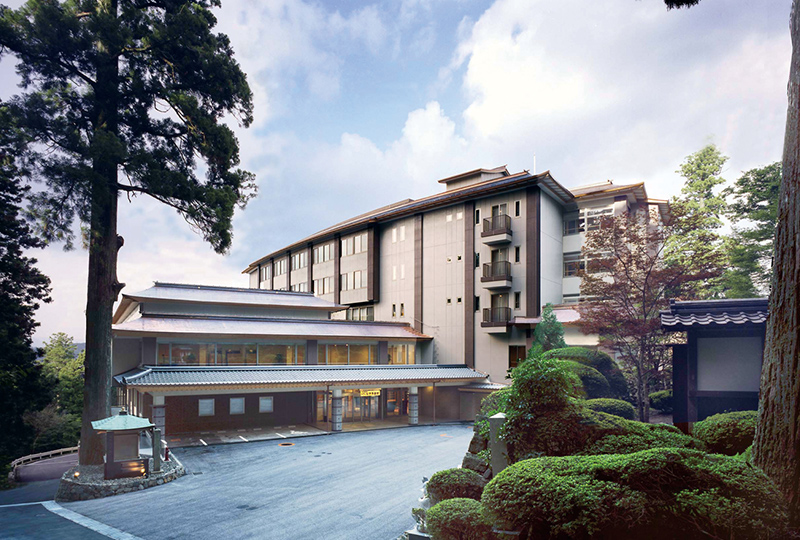 Enryakuji Kaikan
Lodgings for monks and pilgrims located in the To-do area of Enryakuji Temple. You can look out over Lake Biwa from the large bath, and choose between rooms that face onto the lake or the cedar forest. As well as Japanese style rooms with tatami mats and futons, there are also western rooms with beds. The food is vegetarian temple cuisine. You can also experience ascetic training such as meditation and copying scriptures.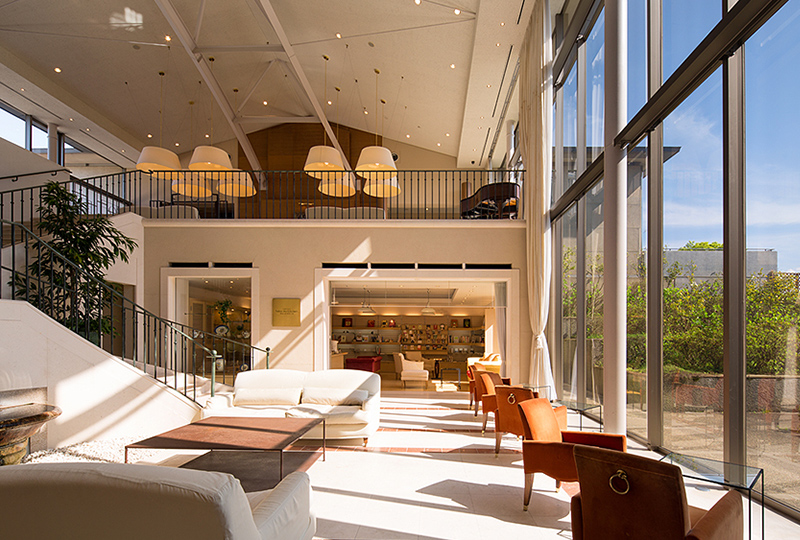 L'hotel de Hiei
Mt. Hiei Enryakuji Temple was the training place for many famous monks in the history of Japan. Located in these sacrosanct grounds, the heavenly L'hotel de Hiei is a European styled resort hotel that provides an elegant atmosphere set apart from the bustle of everyday life. From inside you can enjoy the beautiful combination of the open and liberating gardens, the glittering surface of the vast Lake Biwa, and the gentle greenery of the surrounding mountains.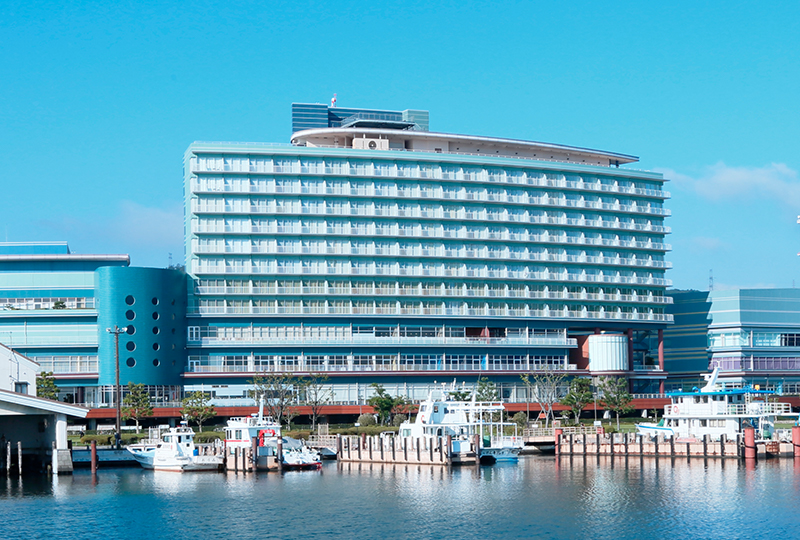 Biwako Hotel
A hotel with lake views from every room, allowing you to look out over Lake Biwa. The food provided at the restaurant is also focused on local mountain produce, boasting a menu overflowing with freshness and a sense of the season. There is also a restaurant where you can experience the famous Omi beef. As well as natural hot springs, they also operate a pool in the summertime.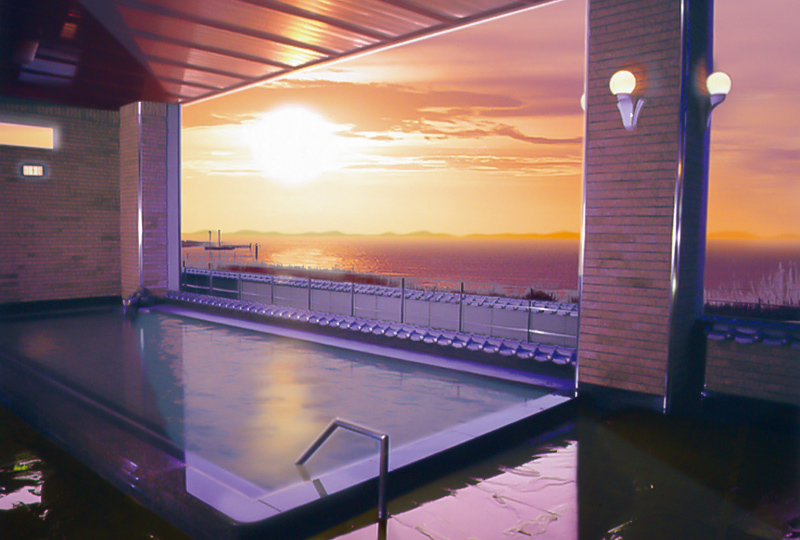 Ogoto Hot Springs
A hot spring village located at the eastern base of Mt. Hiei and to the west of Lake Biwa. Loved by the denizens of Kyoto as the closest hot spring resort to the city. The hot springs here were discovered 1200 years ago by Saicho, the monk who opened Enryakuji Temple. All of the lodgings here are supplied with natural hot spring water, and with an alkaline pH of 9.0 the waters are good for such aliments as nerve and muscle pain.